Description
PSI AVAA C20 主動式吸音裝置

PSI AVAA 瑞士研發,巿場上唯一 主動式 "低音陷阱",為大家解決 "低音駐波" 問題
低音不再臃腫,更好分析力,響應更平順
特色
1. 媲美 25 倍容積的舊式 "低音陷阱"
2. 自動去除 15週 至 150週 的多餘駐波
3. 無需調校,即插即用
4. No DSP,無延遲
5. 適用於任何房間
6. 一個 AVAA 效能很高,兩個 AVAA 同時用,效果更佳

True active bass absorption
True active bass absorption (and not noise cancelling) – the AVAA C20 is the first of its kind. Many people from the audio industry call it a revolution.Easy to set up and move, no calibration required, and efficient like passive absorbers 25 times its size, the AVAA C20 takes care of any room modes between 15 Hz and 150 Hz.
Features:
AVAA is a revolution in room acoustics!
AVAA is designed to absorb the standing waves in a room between 15 Hz and 150 Hz.
Same effect as creating a huge hole in your wall no calibration required.
AVAA = Active Velocity Acoustic Absorber.
The AVAA absorbs room modes between 15 and 150 Hz.
100% ANALOGUE, no DSP, no latency.
As effective as a perfect passive absorber up to 25 times its size.
No calibration or settings are required.
No sound emitted and no alteration of the sound source.
2 AVAAs will make a significant difference in normal sized room.
Works in any type of room: recording, mixing, mastering, listening.
The efficiency of the AVAA C20:
In a 20m2 recording studio equipped with 2 big loudspeakers, the sweetspot was quite precise from 200Hz upward but had a low end problem, especially at 32 Hz, due to the dimensions of the room.
With the addition of only 2 AVAAs, the problems were solved:
Better balance from the lowest note until the highest one.
300ms reduction of the 32 Hz reflections
Better stereo imaging in the lowend
First picture: no AVAAs
Second picture: 2 AVAAs, 1 in each front corner
AVAAs OFF:
AVAAs ON: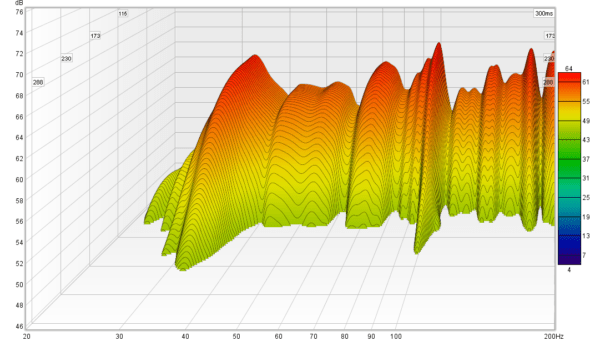 The AVAA can be more effective than a perfect absorber of its own dimension by imposing a very low impedance around it.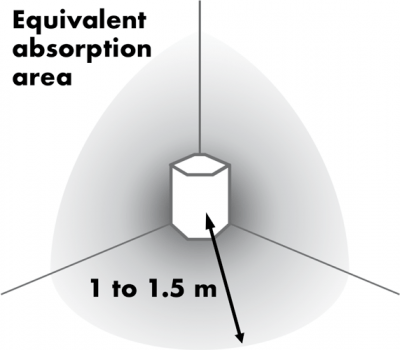 Equivalent absorbing area of one AVAA depending on the frequency. The AVAA has a surface of 0.2m2 so an equivalent absorption area of 4 m2 is 20 times more effective than a perfect absorber the size of the device!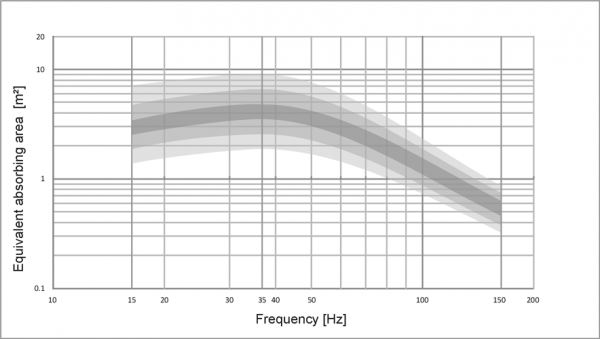 A lifetime investment
Sustainable development starts by making sustainable products.
PSI Audio builds products that will last for many decades.
And with over 45 years in the market, we can confirm they do.
No built-in failures, no planned obsolescence – just reliable quality tools for professionals.
It is always worth getting THE REAL THING!