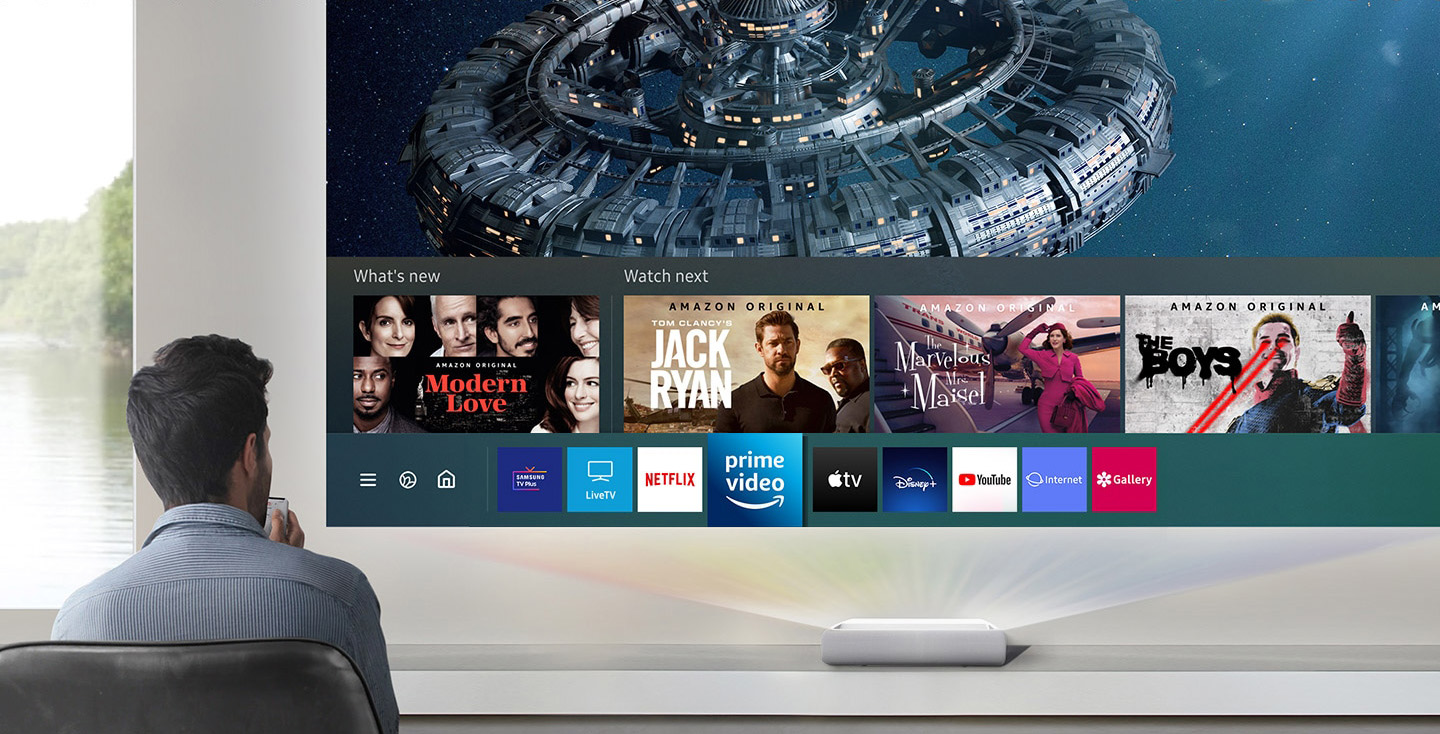 4K Laser TV Ultra-short throw laser projection TV
18 products
Showing 1 - 18 of 18 products
HiViHK Digital Audio and Video - LaserTV Projector Expert - Professional isf / THX certified
4K UltraHD Ultra Show Throw Laser TV

What is LaserTV? What is the difference between LED TV and OLED TV?
Based on the following three characteristics, many consumers recently regard laser TV as one of the options when purchasing a TV.
LaserTV is an ultra-short-throw projector that uses a laser as the light source, so it is based on the nature of the projector and adjusted to make it look like a regular TV. However, because of its ultra-short throw and laser light source characteristics, it is fundamentally different from traditional lamp projectors. The biggest differences are the following three points:
● Ultra-short throw design does not require long-distance cables like traditional projectors, and does not need to be hung upside down from the ceiling above SOFA ● With an anti-light curtain that reflects light at a special angle, it can be used in the living room during the day and does not require a well-shielded audio-visual room ● Long-lasting light source. The life of current laser light sources starts at 20,000 hours. It can be used for more than 10 years if viewed for 5 hours a day. Unlike lamp projectors , you don't need to worry about the lifespan.
Showing 1 - 18 of 18 products